Price of gold is at an all time high!

[gold-price]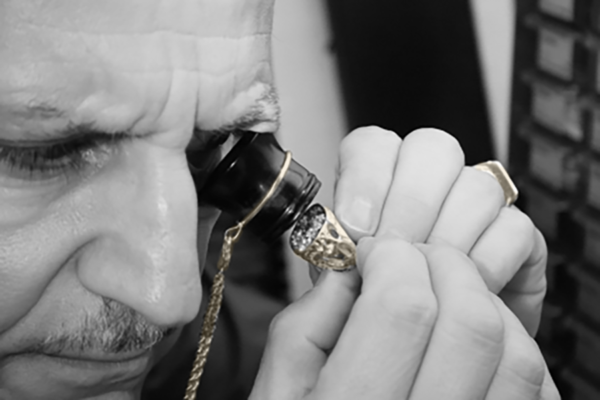 We have 60+ years of experience in the jewelry industry
We strive to make the best deals in terms of highest cash back for you. We are available via phone or walkin 6 days a week.
We are located in Midtown Manhattan in the diamond district on 47th st.
30 W. 47th St. Suite 8006, New York, NY 10036
We currently accept gold, silver, diamonds, platinum, other gems and stones, watches, jewelry, and coins. It does not matter what form or shape these items are in as long as they are authentic in their form, we will still accept it. Therefore, even if you have a scrap of silver, molded coins, or unrefined gems, we'll ensure you get the most reasonable rates for them.
How We Do Business

We have a strict policy on paying the customer. And that policy is pay as much cash for their jewelry as possible and make a small profit as well. We succeed in this area because we have our own refinery and jewelry dealers who buy from us. This cuts out the middleman and passes the savings on to you, the customer. There are many scammers that will try and rip you off or scam you when considering selling gold online or in person, we do not take advantage of people, we want to be in the gold buying business forever, so we feel to provide the most upfront and honest service, to pay the most cash for gold and have a bunch of happy customers for life that will praise us and refer us to friends and family. That is how we do business and that is why you should do business with us!