Ugh, summer has flown by, hasn't it? It might just be me. But soon the warm weather will fade and the autumn weather will be amongst us. However, I do really love Central Park in the fall. The trees turn into a light show of gold, orange, red, and brown. Though fall is a little over a month away, we still can start to get our jewelry boxes full of the newest fall jewlry trends.
"A Women Needs Ropes and Ropes of Pearls" -Coco Chanel
Pearls are timeless. They are delicate and feminine. This is a more traditional fall 2019 jewelry trend. Pearls were the most popular in big Parisian fashion houses. That really is no surprise here.
On the runway for Dior, the use of pearls was to complement a mature yet romantic collection. They used simple small pearl necklaces that laid at the bottom of the neck. Some were even embellished with some rhinestones.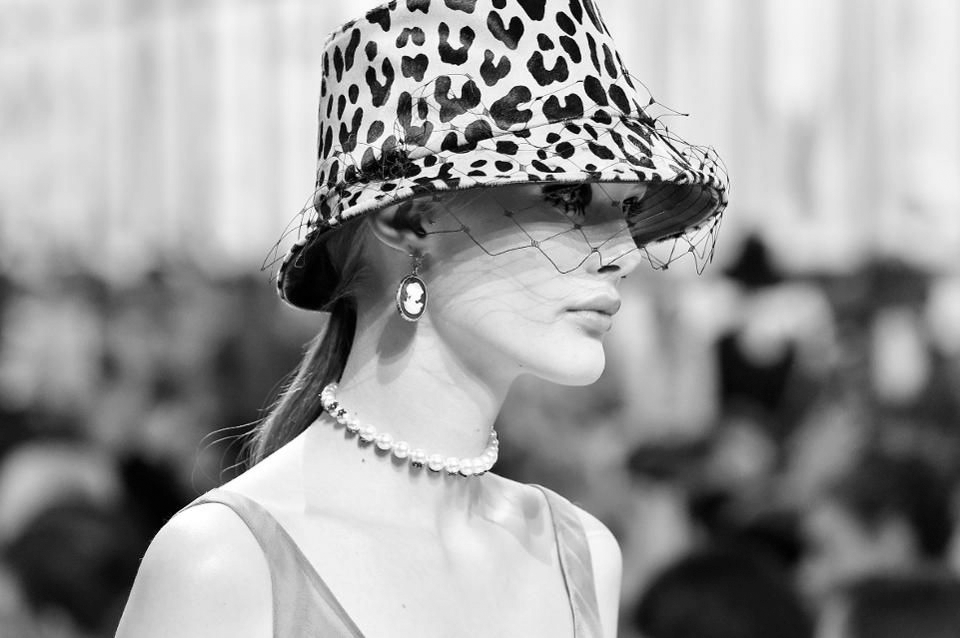 Celine even incorporated the use of pearls in their fashion show. They accessorized the models in simple little stud pearl earrings. It went perfect with their bourgeois collection.
However, Chanel was not shy with their use of pearls at the fall fashion show. The pearls acted as statement pieces. The small little spheres covered ornate chokers and long hanging earrings. We also saw pearled hair accessories.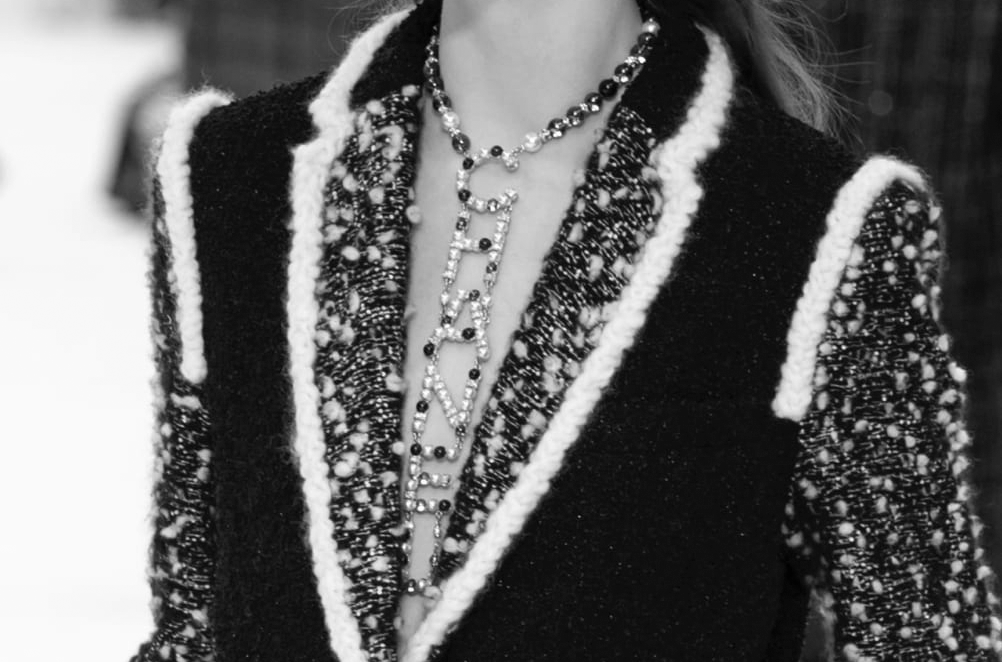 Lengthening Earrings & Necklaces
Will drop down jewelry ever go out of style? We don't think so. At the 2019 Fall Fashion show, there was a competition on who could make the longest earrings. There were some fabulous entries, if I do say so for myself.
Prabal Gurung designed these breathtaking pearly hoops. This long strand of pearly hoops could reach your elbows! Ready for the most amazing part? The pearly hoops were decorated at the bottom with a tassel full of pearls, of course.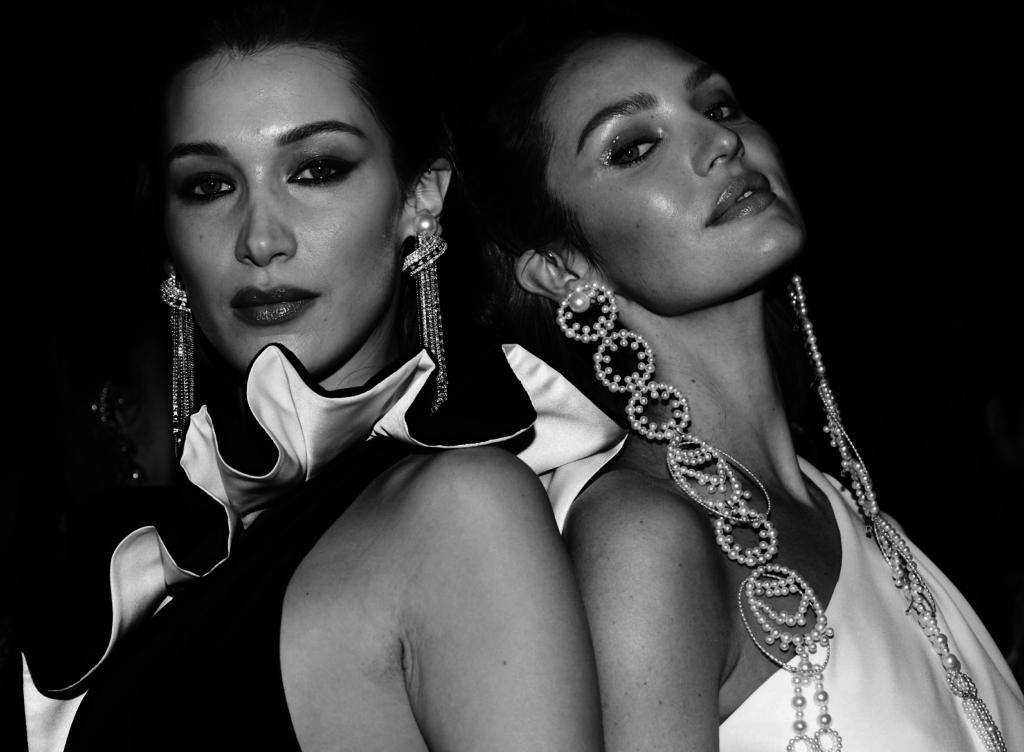 Louis Vuitton was also no stranger to this trend. Though they did not incorporate pearls, they used faux feathers. The model was wearing one long silver chained earring with a big faux feather hanging at the bottom.
Ear Armor
This is one of my favorite fall 2019 jewelry trend. Ear armor is fierce. When I say ear armor I am referring to earrings or cuffs that cover most of your ear. Another word that people refer them to as are climbers.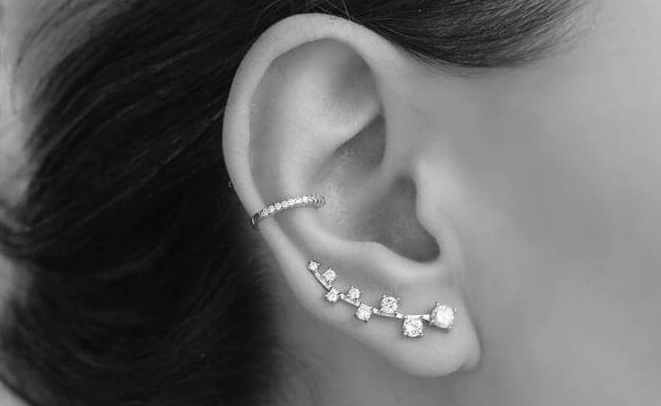 Prabal Gurung of course added pearled details to his.
90s Grunge Chain Necklaces
No better to pay ode to the 90s than incorporating industrial chained necklaces in the fall 2019 runway. These heavy-duty chains definitely added a bit of spunk. What I really love about this trend is that you don't need to spend a lot of money copying this trend.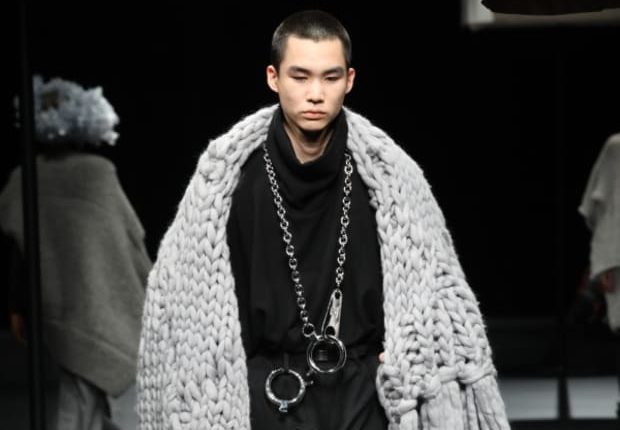 If you are thinking, "what would I pair with this big clunky chain?" Perhaps grab a turtleneck sweater. At Anrealage, they paired metal chocker to their cozy sweaters.